This is Jose Fernandez.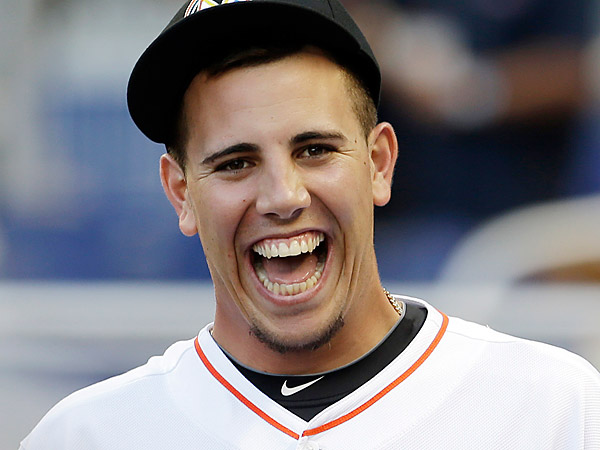 This is what you should do if you happen to see him today.
Seriously. I know it's a bit of an annoying joke with Fredi and all that, but sometimes you run into a guy who is going to buzz saw you. That happened last night. Instead of worrying too much about it and blaming it all on horrible hitting (of which there was plenty, mind you) try to be gracious and think of it the way you did the Julio Teheran outing in Philly last week. Only instead of the Braves coming out on top and Cliff Lee's* stupendous performance going for naught, this time the Fish came out on top and it was Alex Wood's brilliant work that got overshadowed by a guy who was just a little bit better.
Jose Fernandez is really good. He was at the top of his game last night. This team is constructed in such a way that a top tier strikeout pitcher, on the top of his game, will occasionally do that to us. And then it can just as easily come back and jack four dingers off of Nathan Eovaldi the next day. It's a long season. Don't let yourself get beat down over it. Take off the fan glasses and acknowledge a great player having a great game, while another up and coming player who may be great had a similarly great game, but gave up a double and a single in the same inning and thus "lost" 1-0.
*Holy crap. Cliff Lee's middle name is "Phifer." How on earth did I not know that already?! PHIFER!!